Een hotel technisch goed inrichten is een vak apart. Voor zowel hotelkeukens als -bars is efficiëntie en goede kwaliteit apparatuur belangrijk om hotels voor de langere termijn operationeel en economisch rendabel te houden. En daarvoor heeft het gemiddelde hotel een behoorlijke hoeveelheid "randapparatuur nodig". Ook bij vervanging van apparatuur wordt vanzelfsprekend niet alleen gekeken naar terugverdientijden, ergonomie en functionaliteit, maar steeds vaker naar energiezuinigheid. XXLhoreca levert een compleet assortiment moderne keukenapparatuur en benodigdheden voor de hotelbranche. Zelfs als u luxe handdoeken nodig heeft of zeepjes voor op de hotelkamers, kunt u bij XXLhoreca terecht. In dit artikel worden een aantal "hotel productcategoriën" nader toegelicht.
Alleen A-merken hotel keukenapparatuur
Met A-merken en topapparatuur zoals de bekende Rhima vaatwassers bent u bij ons het beste uit als het gaat om prijs en kwaliteit. Wij zijn erkende dealer van diverse internationale merken voor de hotelbranche en leveren indien noodzakelijk ook op maat service voor installatie en onderhoud. Voor zowel de warme als de koude keuken, de voorbereidingskeuken én de vaatwaskeuken.
---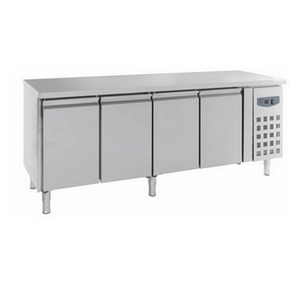 Koel- en vriesapparatuur, eigenlijk het belangrijkste meubilair voor de professionele hotelkeuken
Ze staan 24 uur per dag aan en ze houden de voorraad op de juiste temperatuur. U kunt nog zo'n ambitieuze manager, hotellier of chef zijn, maar als uw koeling niet in orde is dan stokt gelijk alle productie met alle gevolgen vandien. Bij XXLhoreca bestelt u de meest energiezuinige barkoelingen, koelwerkbanken en koelkasten voor de hotelbranche van dit moment. Koelwerkbanken voor hotelkeukens zijn uiteraard multifunctionele alleskunners en ze zijn in diverse configuraties (2-3-4-deurs) bij XXLhoreca te bestellen. Het voordeel van deze werkbanken is uiteraard dat de ruimte in uw keuken optimaal wordt benut en dat er gelijk
meer werkruimte wordt geboden voor uw personeel.
->Bekijk alle XXLhoreca koel- en vriesapparatuur voor hotelbars en hotelkeukens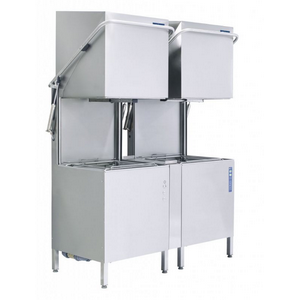 Vaatwasapparatuur –Sneller, ruimer en gespecialiseerd
Hotelkeukens zijn bij uitstek afhankelijk van efficiënte vaatwasapparatuur. Maar om een doorschuifvaatwasser te plaatsen en te installeren heeft u hulp nodig van de professional. XXLhoreca levert en installeert de vaatwasser voor u. Voor topmerken als Rhima en Winterhalter bent u bij ons aan het juiste adres voor snelle levering en vakkundige installatie. Ook als u een speciale onthardingsinstallatie nodig heeft voor bijvoorbeeld een glazenspoelmachine, komen wij graag bij u langs.
-> Bekijk hier alle XXLhoreca vaatwasapparatuur voor hotelkeukens.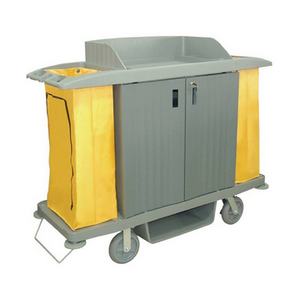 Ook andere benodigdheden voor uw hotel kunt u makkelijk en snel via XXLhoreca bestellen
Van de kofferstandaard tot het huishoudwagentje of een goed toegeruste kamer servicewagen, bij XXLhoreca bestelt u alle benodigdheden om uw hotel perfect in te richten of om uw personeel met de modernste middelen te ondersteunen. Ook badhanddoeken, zeepjes of andere gangbare producten voor hotelgasten ontvangt u binnen 72 uur na online bestelling.
-> Bekijk hier alle XXLhoreca hotel benodigdheden.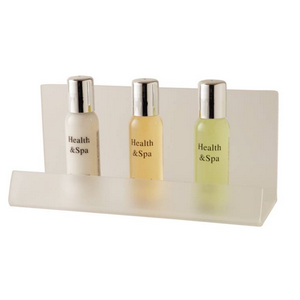 Hotelkamers en badkamers luxe inrichten
Bent u op zoek naar zeep, shampoo of andere benodigdheden voor kamers of badkamers? XXLhoreca biedt u een breed assortiment luxeproducten die snel op elke locatie worden geleverd. Ook minikluisjes voor op de kamer, douchematjes of douchemutjes, bij XXLhoreca vindt u alles om hotelkamers tot in de perfectie in te richten.
-> Bekijk hier alle items uit ons hotel badkamerassortiment.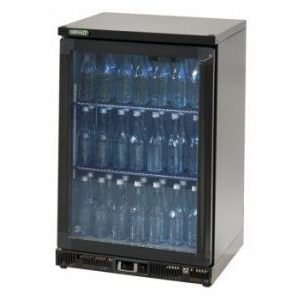 Professionele barkoeling voor uw hotelbar
Als u over een hotelbar beschikt dan zoekt u naar compacte koelunits van goede kwaliteit. XXLhoreca biedt u keuze uit de beste merken op dit gebied zoals de bekende barkoelkasten van Gamko. Bovendien kunt u bij ons ook de meest gangbare barartikelen en bargereedschap bestellen.
-> Bekijk onze professionele koelingsapparatuur voor hotelbars.
Heeft u specifieke apparatuur of benodigdheden voor uw hotel nodig?
Onze klantenservice is elke werkdag tijdens kantooruren geopend. Stuur een E-mail naar [email protected] of bel naar 075-6151433. XXLhoreca heeft ruim 10 jaar ervaring met de beste merken voor de hotelbranche. Er is altijd een oplossing voor handen.